Guarantee
All of our Koi & Butterfly Koi are covered by a 14 Day Guarantee. If any of your fish die within 14 days of receiving your shipment please document with a photograph and email to us at sales@koifishusa.com . Photos should be taken from the top so we can clearly see and ID the fish.
Be sure to include the following information in your email.
Full Name matching the order

Order #

SKU and Exact Product Name

Reason for death

Please also provide your preference of store credit or refund. 
Please note our 14 day guarantee does not cover death due to issues that are beyond our control which may include but are not limited to the following: jumping, predators, disappearance, water quality issues or negligence by the customer. We reserve the right to review and question any submitted claim for loss.
Combined Shipping
Overnight Shipping Directly to your door

Unlimited Combined Shipping

Flat Rate

Vast selection of Koi Fish
We stock a multitude of varieties as well as many different sizes to suit every budget.

Next day delivery
Shop online and choose a delivery date that works for you, including next day delivery!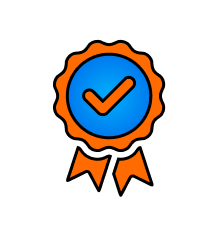 14 days Guarantee
Our Guarantee covers all fish for up to 14 days after the arrival of your shipment.